This Week's Show
Pratt Stacks

Now Introducing Phase 2, Featuring our Brand-New Single-Level Condo Flats! This is the first of a series of episodes brining you an 'insiders' look into the build process up until final completion. Crafted for life your way, Pratt Stacks is your perfect new address in one of Atlanta's most vibrant and storied neighborhoods. Nestled in historic Grant Park across from the artist-driven landmark Beacon Atlanta and along the Beltline's planned Southside Trail extension, this new destination is uniquely designed for authentic Atlanta living where you can make your own space for the things you love most.

Pinnacle Towns

NOW PRE-SELLING | Pinnacle Towns will boast 81 charming new townhomes in Pickens County with pricing expected from the Mid $200s. Located in the foothills of the North Georgia Mountains, Pinnacle Towns is perfectly situated near downtown Jasper just off Highway 515.

Gates at Hamilton Grove

Marietta Gates at Hamilton Grove is a vibrant new community of 45 two-story townhomes located in a great Marietta location just minutes from extensive shopping, dining and recreation including Kennesaw Marketplace, Towne Center Mall, The Marietta Square and Kennesaw Mountain Park.

The Woods at Dawson

Located in Dawson County, The Woods at Dawson offers two-story townhomes featuring the latest design trends. The Woods at Dawson also offers single-family homes featuring the latest design trends. At The Woods at Dawson, you'll enjoy close proximity to shopping and dining in Dawsonville plus convenient access to GA-400. With a simple, straightforward buying process, clear pricing and low monthly payments, The Woods at Dawson offers easier, more affordable ways into the home of your dreams.

Artisan Built Communities –...

When you buy a new home from Artisan Built Communities, they literally pull out the red carpet. We talk with new home sales associate Trevor about the process, and how important it is for Artisan Built Communities to give every new homeowner a unique and one-of-a-kind experience.

The Cottages at Fox...

Welcome to The Cottages at Fox Run, a collection of new rental homes being built in the coastal charm of Brunswick, GA. Conceived and built by Jim Chapman Communities, one of north Georgia's premier home builders, these attractive and well-appointed ranch and two-story cottages offer the very best in carefree living, with easy access to shopping, dining and recreation. Carefree Living Our beautiful cottage communities are thoughtfully designed and located in the most desirable areas in and around the Southeast US.

Milton Overlook

Milton Overlook is an incredible conservation community of 98 estate home sites on majestic Batesville Road in Woodstock. Milton Overlook is an idyllic community with more than 170 acres of scenic terrain located just over the Milton line with easy access to downtown Woodstock, Roswell, Alpharetta, and Avalon. Featuring award-winning, open-concept home designs, this community will also boast incredible amenities including a resort-style pool, tennis courts, cabana, and lake.

New American Funding

New American Funding - Medical Debt and Credit Scores (770) 630-1801 www.NewAmericanAtlanta.com

Meadows at Bay Creek

Located in Loganville, Meadows at Bay Creek offers single-family homes featuring the latest design trends.

Atlanta's Best: Marietta!

When it comes to charming town squares with vibrant histories, popular attractions, and fun activities-- you can't help but think of Marietta! And that's where we are today on this edition of Atlanta's Best!

Atlanta's Best Request information

Enclave at Logan Point

Welcome to The Enclave at Logan Point. This is a new home swim and sidewalk community just minutes from downtown Loganville. The community consists of Traditional homes with stone, brick, shake accent fronts and concrete siding. Each home will have a modern energy efficient LED traverse lighting package and low E windows.
This Week's Show
THIS WEEK'S   
highlights
Atlanta Gas Light provides natural gas delivery service to more than 1.6 million customers in Georgia. In operation since 1856, the company is one of the oldest corporations in the state. Today, we're the largest natural gas distribution utility in the Southeast. In Georgia's deregulated natural gas market, we don't sell natural gas to customers. Instead, we operate and maintain the infrastructure that delivers the gas to customers of certified natural gas marketers.
Visit Atlanta Gas Light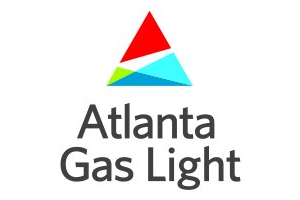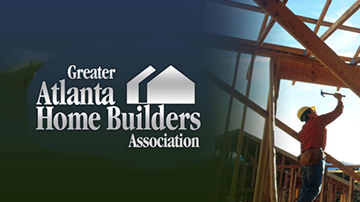 The Greater Atlanta Home Builders Association
The Greater Atlanta Home Builders Association (HBA) is a not-for-profit professional trade association dedicated to promoting, protecting and preserving the homebuilding industry as a viable economic force in the Atlanta area.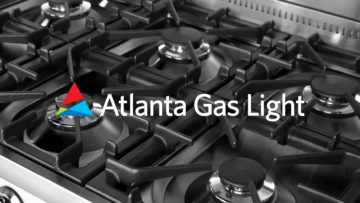 Atlanta Gas Light
As part of the Southern Company Gas family of companies, Atlanta Gas Light provides nearly 1.6 million Georgians with American, abundant and affordable natural gas. We've been a trustworthy distribution source of safe, clean and reliable natural gas and a constant partner to almost 200 communities throughout Georgia since we installed natural gas streetlights for the City of Atlanta almost 160 years ago.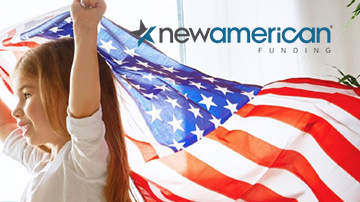 New American Funding
At New American Funding, our mission is to provide homeowners and future homeowners a variety of home financing options at competitive rates; fulfilling their needs in a manner that enhances their standard of living in realizing the American Dream.